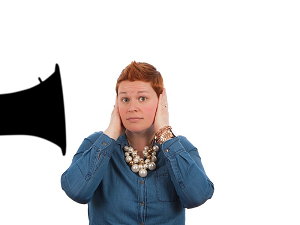 Ever since the March 2021 release of Windows 10, 2004 , a small fraction of users have been reporting a mysterious issue with the OS that causes the PC to emit a high pitched sound when using certain apps. Given the intermittent nature of the issue, it proved notoriously difficult to track down, but if it's been driving you mad in recent months, there's good news. Microsoft has isolated the bug and fixed it, so it won't impact you further.
The company had this to say about the issue:
"After installing KB5000842 or later updates, 5.1 Dolby Digital audio may play containing a high-pitched noise or squeak in certain apps when using certain audio devices and Windows settings."
If you're sick to death of hearing "that sound," then just grab Windows 10 Update KB5003690 and install it, and the issue should plague you no further. Note, however, that this is an optional update, so you won't get it automatically. You'll need to manually perform a "Check for Updates" to install the fix.
If you'd rather not jump though those hoops, then you don't have to do anything, as the fix will be rolled into the July 2021 Patch Tuesday update. So if you can live with it or work around it until then, just know that help is on the way.
Kudos to Microsoft for digging through their mountains of code and finding this notoriously annoying bug. It may not have impacted legions of users, but for those who did hear the squelch, it was maddening indeed.
Also, be aware that in May (2020), Microsoft removed the final compatibility holds that prevented customers from upgrading to Windows 10 2004 20H2 and 21H1. The company had placed a hold related to Conexant and Synaptics audio driver issues that were causing problems for the Windows 10 update process. Those issues have now been resolved!