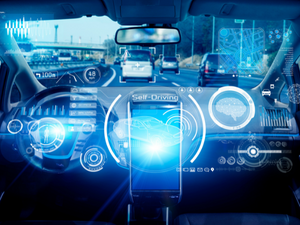 Lyft is now launching autonomous robotaxi trips in Austin, Texas. Argo AI will power Ford's autonomous driving vehicles.
According to a blog post by the company, Austin users can choose a driverless commute directly from the Lyft app for the same price as a regular Lyft ride. Customers can start the ride, unlock the doors, and get in touch with customer service via the app. At first, that might seem strange, especially considering that two people in the driver's and passenger's seats will monitor the journey for safety.
After Miami and Las Vegas, Austin is the third city where Lyft offers autonomous rides. In December 2021, the company started providing rides in Miami. As part of a partnership between the three businesses announced in July 2021, these rides also utilize Argo AI technology on Ford automobiles.
The announcement by Lyft and Argo of a launch in Austin was anticipated; the two companies, along with Ford, had previously announced a plan to introduce at least 1,000 autonomous vehicles on Lyft's network over the course of five years, beginning in Austin and Miami. However, the launch moved faster since leading rival Cruise announced intentions to introduce its autonomous transportation service in Austin before the year.
Lyft and Argo have generally avoided Cruise's home city of San Francisco, where rivals like Waymo and Zoox have concentrated their resources, and Cruise debuted a fully autonomous commercial ride-hailing service this summer. Instead, the businesses have focussed on other American cities with less rivalry.
In Las Vegas, Lyft and Motional also unveiled a fleet of fully electric robotaxis. In addition, Argo is conducting live tests in seven locations worldwide, including Hamburg, Germany, Washington, D.C., Pittsburgh, Detroit, and Palo Alto.
During the launch, two people in the driver's and passenger's seats will monitor the journey for safety on behalf of the company.
According to Lyft, removing the driver would depend on safety performance statistics, an appropriate amount of public approval, and regulations.