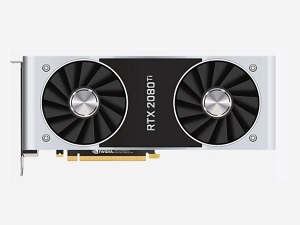 Does your PC have more than one graphics card in it?
If so, and you're a Windows 10 user, there's good news.
Microsoft recently announced some coming changes to Windows 10 that will give users with multiple GPU's more control over how their cards are used when running applications.
Currently, Windows makes the decision about which card to use on the fly, but in a preview of Build 20190, under settings  Display  Graphics Settings there is a new dropdown that allows users to set which of their GPU's is the default.
In addition to being able to set their own default GPU, users will also be able to make GPU decisions on a per application dropdown list, rather than surrendering selection control to the OS. That will allow you to, for example, select a GPU that may not be your most powerful, but still offers superior performance in a given game.
It's a cool addition, and one that's well worth playing around with. If you're curious to try it out now, just download the latest Windows Insider Build. If you're not a member of that program, you'll have to wait till a bit later in the year to experiment with it. If the past is any guide, the new feature should be appearing in one of the Fall updates, this year.
In any case, it's an area that seldom gets much attention since it only applies to a minority of the Windows 10 user base, so kudos to Microsoft for paying attention to the needs and desires of their power users.
It's not at all hard to find things to complain about where Microsoft is concerned, but it's also clear that the company is working hard to improve the user experience, so credit where credit is due!